Sarax3 and a little bit of Herbert
The last day of the Triple depth competition will be remembered for two things. Sara Cambell setting her third world record in three days. "That woman can not blackout" I heard one of the safetydivers say. 81 meter FIM, 90 meter CWT and 56 meter CNF.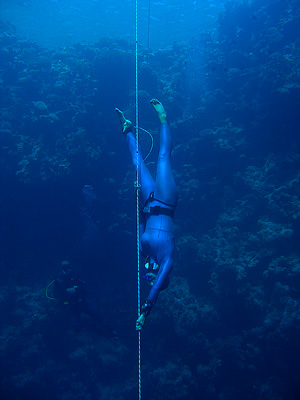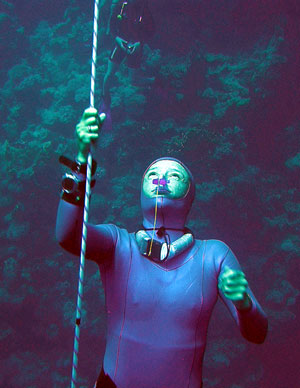 The Triple depth competitions in Blue Hole has turned out the be THE place people chose to set their national records. Its warm, its clear and its weathersafe – and the TP crew are getting more and more experienced. Anna from Germany also did a rookie hat trick and set german records in all three disciplines. Annelie regained some lost pride when swimming down to 42 meters CNF and coming up with a Swedish record. Something Weine and myself failed to do. The second thing this day will be remembered for is Herbert Nitsch swimming down to 83 meters CNF and coming up getting a white card - and decided in the end he wanted to pay for the doping test.
It is always a good show with some surprises when he is around.
2007-10-21 19:06:02 |