Lanyards and tags
During Nordic Deep (2007) we found some faults that could be improved.
1) During an antiballast test at 50 meters the athlete saw the lanyard ripped of. Velcro was not enough. A better solution can be seen below. The strap has to go through a buckle/ring (that creates friction) in order to hold a sudden pull.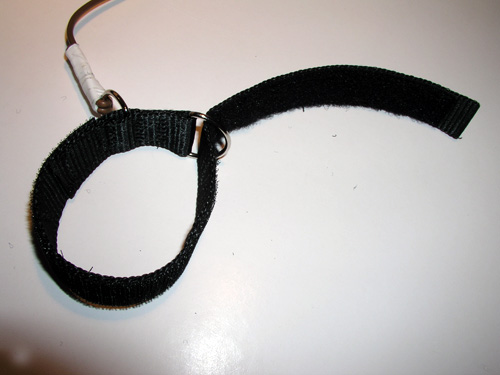 2) Taking part in the CNF comp I found the tags a nuisance (as usuall). Inspired by Trubridge WR attempts I suggest velcro tags. Soft tags that can be placed inside the hood (as Winram solves it) or...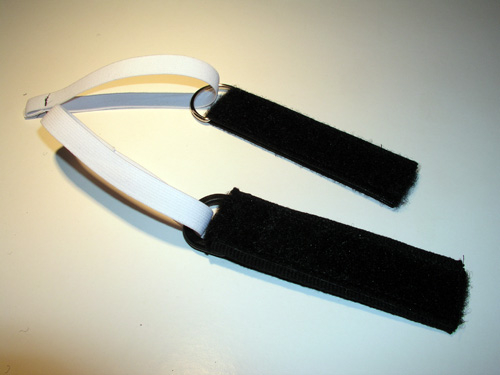 3) Have a piece of velcro on your suit. Trubridge can attach his tag on the thigh, placed there as he does his first stroke. Below you see the rigid part of the velcro glued onto 1mm neophrene that can be glued onto suit.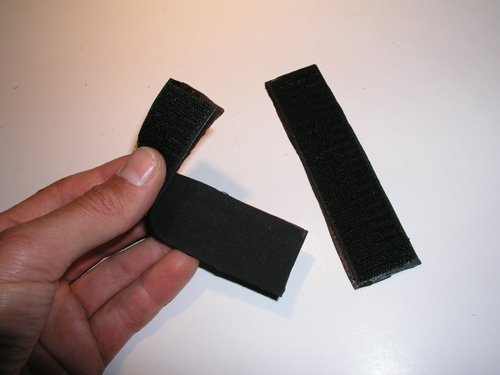 4) A tag placement I will chose is a velcro stitched onto my lanyard waistbelt. See below how the tag attaches. But this is if future comp organizers will have the service of velcro tags.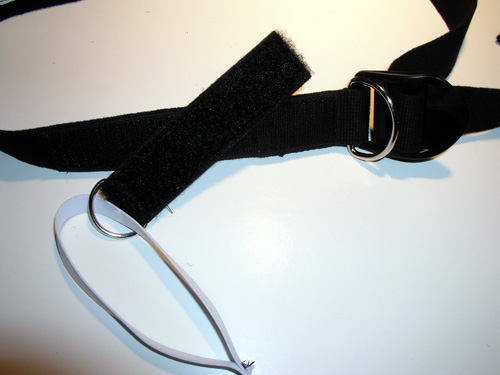 5) I will have all my weights around my neck, but I still need a waistbelt for attachment of lanyard. This lanyard is preferably very thin and has a D ring for lanyard attachment. During Nordic Deep we had a antiballast test where an athlete was pulled up (pretending to be lifeless) from a lanyard in the belt. There was a lot of drag but it worked.